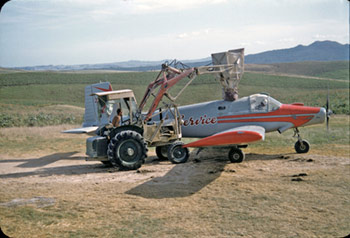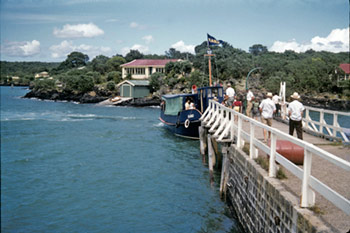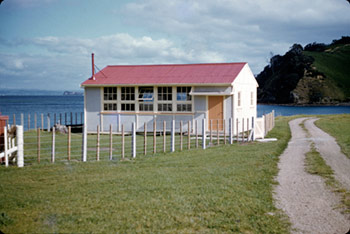 John sent me a series of slides of Motutapu Island off the Auckland coast to be scanned and copied. They were taken in the 1950s by school teacher Ray Coates. The pictures are of a top dresser loading up for fertiliser, the island wharf, and the then just completed island school classroom.
John says today the island is poised to become the largest island recreation park in New Zealand, throuh the efforts of thousands of volunteers who are revegetating the island to provide habitats for endangered species.
All the slides scanned will be used on a website about the island.