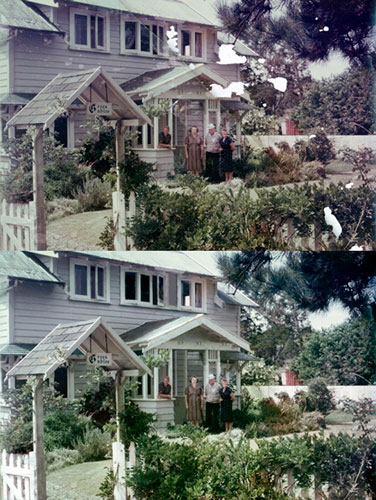 Pam contacted me about having this damaged photo brought back to original condition. It's a photo of her old family homestead situated in Whananaki Northland.
The glass pane covering it had partially stuck to it, with the rest of it having broken off and tearing off portions of the photo.
The photo was scanned complete with broken glass attached, all the marks removed and missing pieces filled in. The photo was enlarged and printed off. Pam was extremely happy with the result.