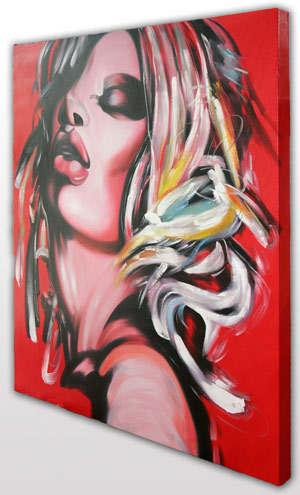 I had this interesting job to do this week. Kim called by to see if I could mount this painting she'd bought. Kim had been in previously looking at getting a photo put onto canvas but decided she wanted this painting done first.
The difficult part was the top of the painting had been trimmed as you see it in the photo. So I couldn't wrap any of the top around to the back like I normally do. Needless to say I had to do a bit of thinking how to mount it and came up with doing an edge glue to the top front 1cm of the canvas onto the mdf backing.
From there it was a matter of doing the rest the normal way. To finish off the top/top-rear, I glued on a strip of plain canvas, which Kim would paint later on to closer match the rest of the painting. The frame measured 950mm x 875mm so it was quite a large one!
Kim called me later to thank me for the wonderful job and said she'd be back to have those photos put onto canvas.