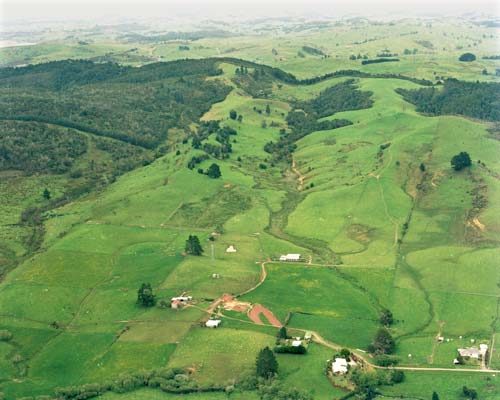 Robyn came to see me about restoring an old faded aerial photo of their old farm property. Where their farm was is now a large real estate development in Maunu.
Robyn had a modern aerial photo of the land and wanted the old one bought up to scratch. I suggested to Robyn, first if she was able to locate the photographers that took it they may have the original negative and get a copy.
Robyn was able to track the image down to Aerial Surveys, previously called Geosmart. They sold her a high quality scan, whereupon Robyn came back to see me to get it printed. It looked like new and was a very close match to the new photo – apart from all the houses!
Aerial Surveys can be found at Aerial Surveys